Fiskehaps
Client: Bornholms A/S
Website: Bornholms.dk
Period: 2012 – 2013
Illustrations created for use on a new product for children. I created 5 different fish for the product package itself, a background they can be placed on, plus 3 different illustrations to show the flavors.
If you're curious, you can see images of this product in the wild (or at least on the internet) by here og here.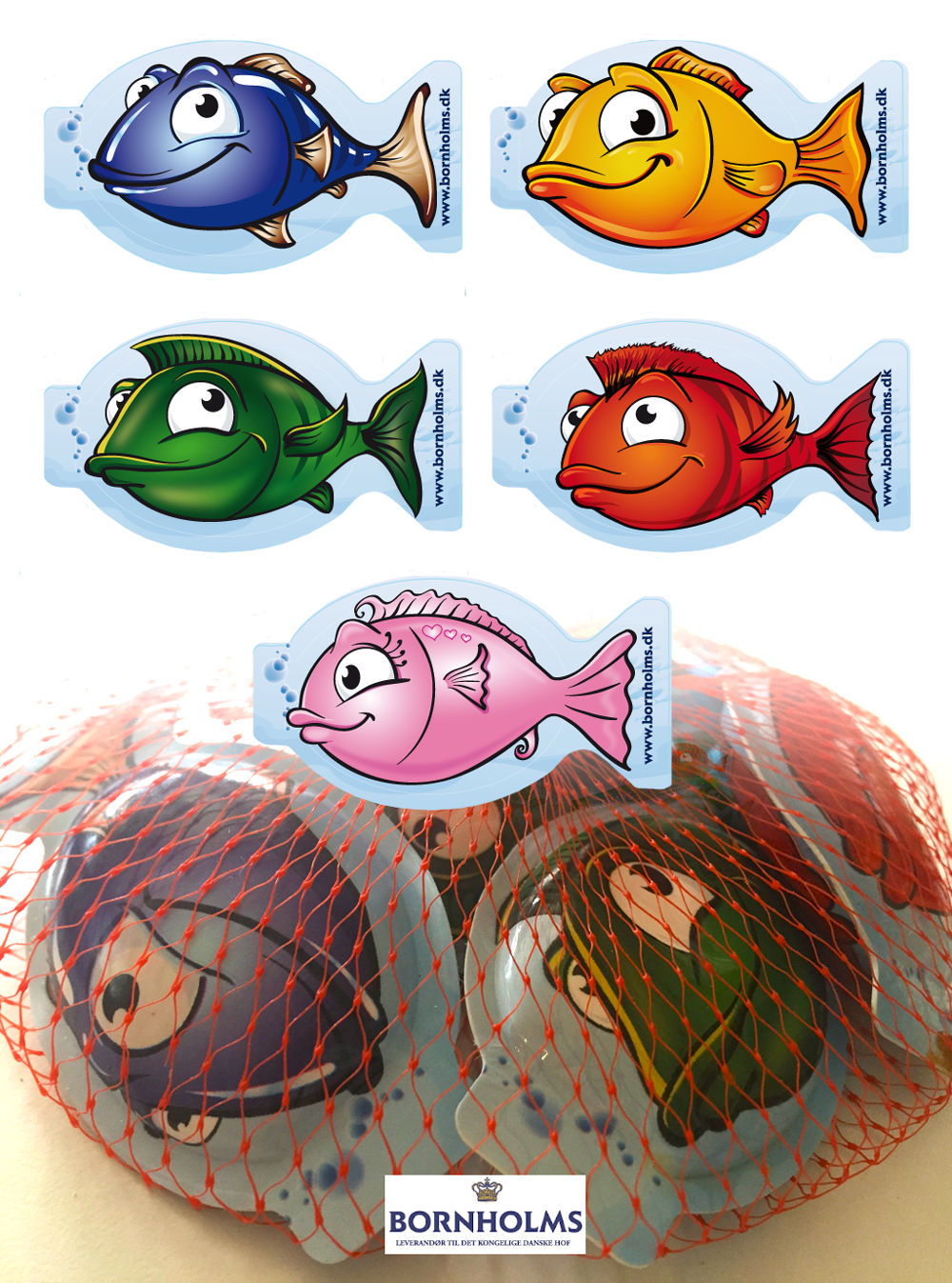 TESTIMONIAL: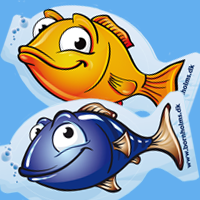 We have had the pleasure of working with Anita when we were developing a brand new children's concept: Fiskehaps. A healthy snack for children's lunch boxes. We earlier had another illustrator for the job, but we didn't think we found the right "look". Anita got that immediately, and she quickly and profesionally developed a whole series for the concept.
We're really pleased with the outcome, and since the price is right too, we chose to have further material made for the concept. Lastly, I want to mention the flexibility which we have appreciated very much i more stages of developement, where we didn't really knew ourselves what we were looking for.
Anita can always point to me, if she needs further recommendations.