Client: Euromic A/S
Timeframe: 2011 – 2013
2018 opdate: Do NOT enter the website, announced on the products.
Euromic let the domain name run out, and it is now occopied by less than children-friendly purposes.
Isabella & friends is a brand new concept developed by Euromic A/S.
I have been the sole illustrator on the project so far, and after many months work distributed over 2 years, it's absolutely amazing to the project lift off, and being introduced on fairs around the world.
It's not available everywhere yet, so if you want to be ahead in the game and be one of the distributers of this great product, you can get in contact with Euromic right here.
Testimonial and product photos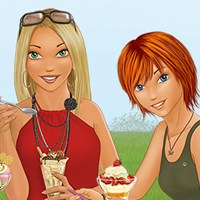 When we were developing a whole new concept "Isabella & friends" for girls in the age 6-12 year, we got contact to Anita through Tegnebordet. She created a couple of test drawings for us, and after that there were no doubt that Anita should be on our team for this project.
Subsequently, Anita has created hundreds of small and large illustrations for this concept. She's incredibly fast and always filled with good ideas and is great to spar with.
Anita works extremely focused and is always quick to catch our ideas and put them into practise, which means, that the illustrations most of the time can be approved right away. The illustrations she create are always super detailed and excites us time and time again. This is also one of the reasons why Isabella & friends is becoming a success worldwide,- this is Anita definitely a huge part of.
We hope to be able to work with Anita many years to come, and get lots of more fantastic Illustrations!